Wolf's Rain
(ウルフズレイン Urufuzu Rein?) is an anime series created by writer and story editor Keiko Nobumoto and produced by Bones Studio. The series was directed by Tensai Okamura and featured character designs by Toshihiro Kawamoto with a soundtrack produced and arranged by Yoko Kanno. Its original run lasted from January 6, 2003 – July 29, 2003.
(Source - Wiki)
List of Characters
Plot Summary:
In some distant future, it's common knowledge that all wolves have been extinct for 200 years. However, it seems this is false as wolves have not disappeared but rather have taken human form. Kiba, a lone wolf, wanders into a city, trying to sniff out the Lunar Flowers that are supposed to lead whoever follows the scent to paradise. The source of the smell is Cheza, a girl who sleeps in what appears to be suspended animation in a lab. She and the wolves are drawn to each other, and Kiba hopes to find paradise once he finds the source of the scent of Lunar Flowers. However, once Kiba finds Cheza, she is kidnapped by a mysterious person called Darcia, and his search begins anew. Before he leaves the city, he meets 3 other wolves, Tsume, Hige and Toboe. All four wolves have very different personalities and ideas, and their friendliness towards each other is a little rough around the edges. However, they soon band together to continue to search for paradise.
Genres:
adventure, drama, science fiction, supernatural
Themes:
post-apocalyptic, wolves
Episodes:
30
Age rating:
Older Teen
(Source - ANN)
-------------------------------
I'm watching this anime at the moment; and i think it's really good. Anyway, the plot is really interesting! What confused me again (the same thing confused me in FMA), why did they use russian?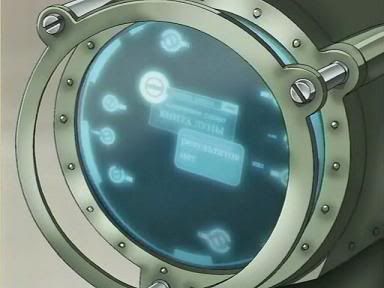 Book of moon - No result found