Something I'm quickly writing up, inspired by some music (:.
Part one :
A/N: Currently not accepting heavy critics, I am not serious about righting, not yet at least..(?).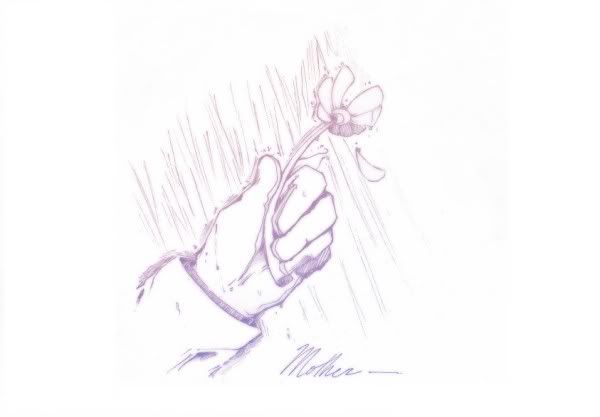 Mother
The days seem to fly by quickly.

The hours moving swiftly,

Seeing you smile, your laughter, ringing through my ears...

ringing through my memories...

Hearing the call of my name continuously

Continuously hearing you call through the evening, night and day

Ah...I hear it...I hear your sweet call...

I run...

I run to my mother, returning to her...

Mother...

You smile ever so lovley

But each day your heart weakens...

But your strength growing

Strength...

For my brother and I

--

Father left us

He left us all

Never returning...

Painting a fake smile upon my mother's face

Shes dying...

You killed her

---


Laying in bed

Your eyes half way closed

I hold your hand tightly, never...wanting to let go.

Through my grasp...I felt you let go

Mom...

Mom...

I cry out mom...

She's gone...

Dying of a broken heart

But left us a smile...

--

The day of the funeral comes

That damn bastard didn't even come...

He didn't even come, to see what he had done...

Silence...

Trisha Elric

...