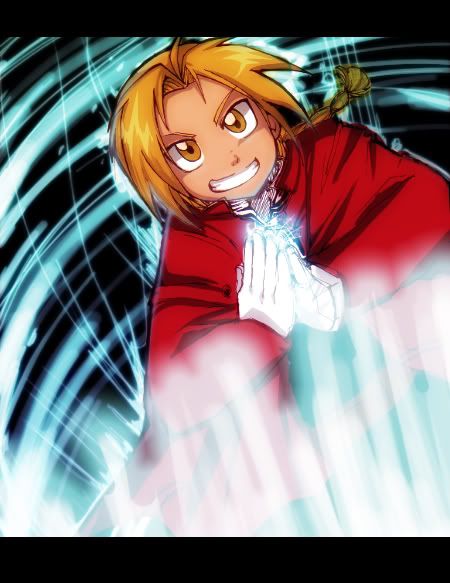 My first Full Metal Alchemist fanart ever, of course, I tried to give it my all by obviously trying to mimick the style so hard (The drawing). The coloring was rushed, and I had to add all those janky lights just to cover up a space I never got to draw because I gave the finished picture to a friend of mine that I really missed.
This was my second Full Metal Alchemist fanart, after I watched the first few episodes.
A little doodle done on via Open Canvas 1.1 Networking.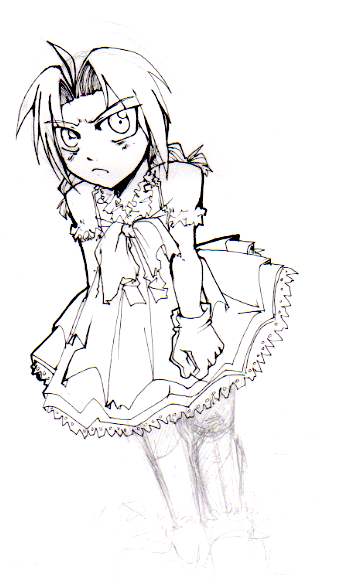 This will never get finished, because I lost the damn picture. Anyway, don't kill me for this, for a friend's birthday, I was making her a doujinshi, but never got around finishing the script. P: Her birthday passed already, so I just bought her a Full Metal Alchemist soundtrack for the movie, and Alphonse paper, and... why am I telling you this?...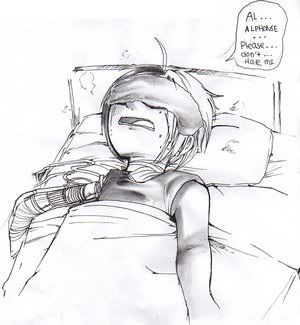 Edward going through Auto-mail surgery...*shrug* I'll never finish this...because I don't want to...Twas a doodle done in English class.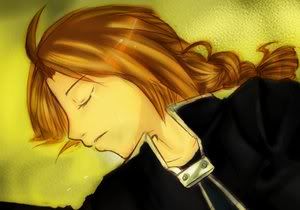 Inspired by the last episode. This is just half of the whole picture, I don't want to show it to any of you because this picture was a complete rush job, except half of this picture. So what the hey.
Click to view attachment
http://i38.photobucket.com/albums/e139/Edshrimp/img019.jpg
I got 900 hits on DeviantART, yeah not much, but I don't care. A doddle done in Science class before I fell asleep.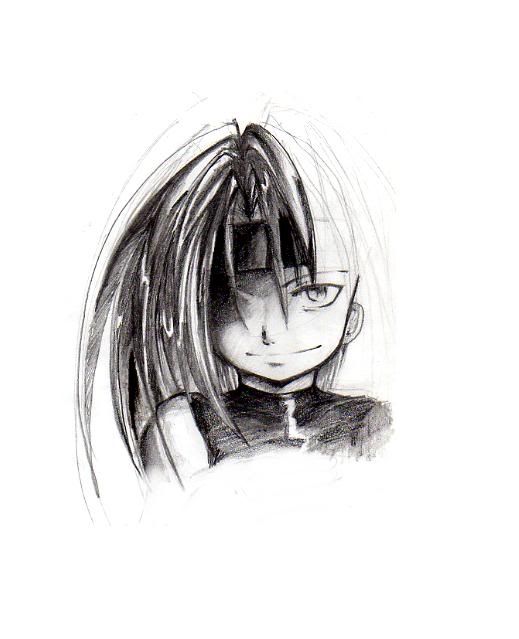 Last but not least, Envyy, I will never finish this one because I'm just to lazy. Go away. Doodle done right after P.E.
Err that's it, and hi, I'm new here. Lawl. x : ...
<Edited to switch posting of one oversize pic from Image posting to Attachment to stop stretching of the forum page. ^^ 02/12/07 ~Tombow>