<In my attempt to collect all FMA movie, OVA, and off-spring movie in one sub-forum, I'm moving this from FMA Anime forum front section to FMA anime Movie sub-forum. 02/19/07 ~Tombow>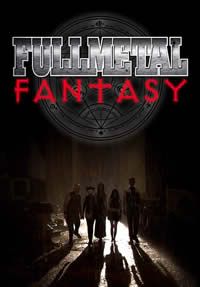 Advertisement- Have you ever imagined what it would be like to be a real anime
character? Vic Mignogna, Edward Elric of Fullmetal Alchemist, has
created an original live action short film featuring many of your
favorite FMA voice actors. "Fullmetal Fantasy" is a special
presentation you won't want to miss!
Yes it's true. All the small town rumors floating around about Vic making an FMA movie are all correct. He has, and he even got some other voice actors in on the project as well. Originally it was supposed to be kept secret, but those who know Vic, know he can't keep his mouth shut about projects for long XD. Unfortunately, one main character confirmed -not- to make an appearance in the movie is Roy Mustang. Sorry Flame fans.
The movie will fist aire at AnimeCentral (ACEN) Friday, May 13 at 1:00 PM (This weekend)
It will be shown again (confirmed showing) at Project A-kon in June. (In Dallas, TX)
According to FUNimation, this is an outside video project meaning they have no video licenses on it and it will not be availible to the public. The only way to see it will be to attend an anime convention, or hope for a bootleg on the torrents.