This is a doodle thread. Yes, a thread for my random cracky crap that I've generally doodled in 60 seconds or less.
>.>;; My mind is so damaged.
First up, is Easter Bunny Envy.
Don't... ask.
Edwina and Royko.
Royko just loves her new bosoms. XD
To be fair, boy!Winry, and Girl!Alphonse.
Boy!Winry reminds me of Ryuichi.
When my hands are idle in a long Health lecture, this is the sort of thing that happens to my notebook.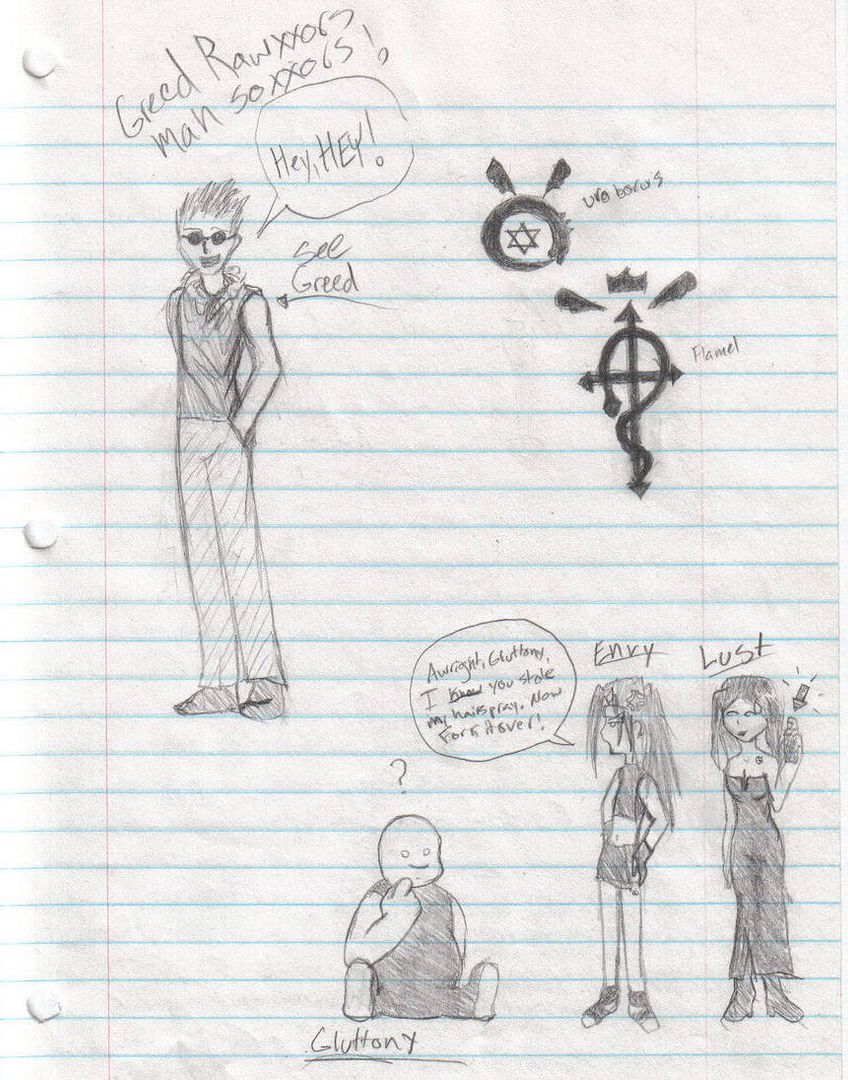 Or, I'll feel like being cruel to Martel.