I figured I'd try to make a more general thread so I don't spam. And I do have a lot of these, so
.
These first ones are based upon the fanfic "Dark Humor". If you haven't read that fic, DO IT NOW! XD And worship the big FD.
Linkage first:
Dark Humor!
Well, just for a basic summary; It's about Envy playing a prank on Ed, only it backfires (Muchly) and he winds up, well, uh... pregnant. (It sounds wierd, but it's seriously one of the best fanfics I've ever read. It also has lots of spoilers, though, so keep that in mind.)
This first one... I'm not so proud of. I did it for the April contest for the Envy-Lovers club on DeviantArt. (The criteria was to involve a prank, and so that instantly sparked thoughts of DH. I'm such a fangirl. X3)
Ha! Envy-kins got fat!
Ed always has some 'fatty' wisecrack up his sleeve. <333
This one is one I like better. Envy with his cookies.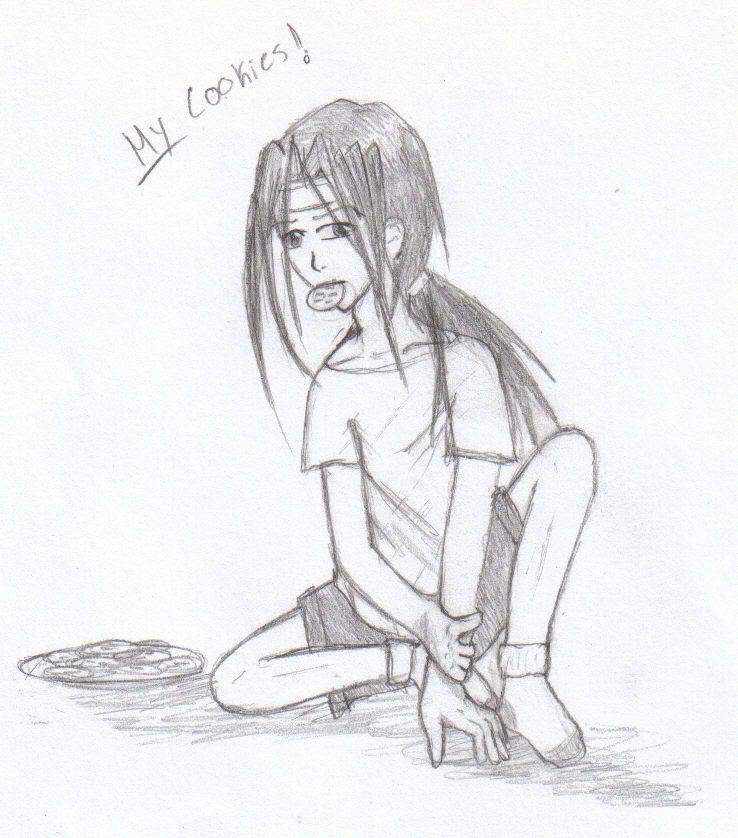 Envy's new love of cookies and sweets when he starts developing his eating-for-two appetite is one of my favorite aspects. I don't know why, but it's just so... awesome. XD <333
Um... more to come!
(Read DH, Read DH, Read DH!!!)