I suck. Don't say I didn't warn you.
I did this one a long time ago... september maybe. Ink and screen tones (The old-fashioned cut-out kind, not thos newfangled photoshop types)
Homunculus: T3h rock band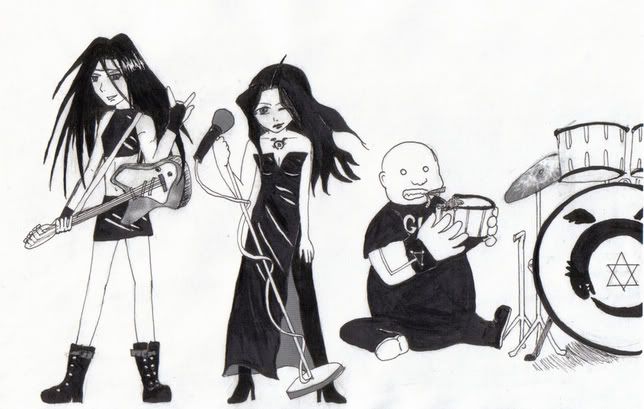 My mom's first reaction was: "Oh cool. Two girl's rockin' out."
Later towards the final stages of completion "I like the girls, but that guy eating the drum is creepy." XD It would be a pain to try to explain that Envy is a boy, and that Gluttony... well, eats metal and people, so I just laughed.
I would do a follow-up... if I could actually draw the other sins. Greed could be their awesomely pimpin' manager.
Comments? Questions? Recipes?