Intro:
Years ago I joined an RP site for FMA1, I wrote out 2 Ishvalan boys and got really attached to them. I only got to rp them twice though. The first time the person just stopped replying and vanished into thin air. The second time the person got really busy and never got un-busy again.
Then the site sort of died since I was the only truly active person, and I never got to RP my boys again. I got really attached to them though, so I decided to turn their story into a comic.
Thing is, I get stuck on panels really quickly, I think too much on what I want the story to tell which makes it hard for me to focus on where the story is right now. That's why I need someone to make scripts for me, so that I know exactly what to draw.
Pages so far:
Cover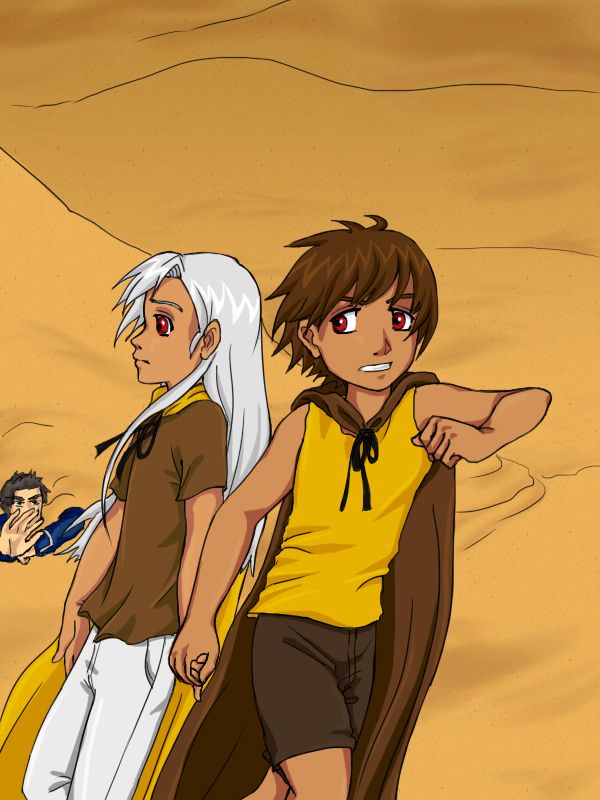 and
and
and a WIP
What I need YOU for:
- Adding more minor plots to the story
- Adding more characters to the story
- Writing out scripts
- Help think of a title for the comic
So basically I'm looking for a very creative writer who loves to think of plots and stories and write them out, someone who has a big love for the FMA1 story. (Since that's the setting of the story)
More info in the next post: