We've very little topics here, so I might as well make another lol.
One thing I find quite intriguing is when you see someone you normally see in cosplay, without it. No wig, fancy garb, interesting make up, ect. to change their appearance, so you almost think it unnatural. People just look so different in cosplay.
Whats even better is when it isn't something you're expecting. Like someone cosplaying a character with long, white hair and beneath that wig, they have a black faux-hawk.
Myself for example, I
don't
think I look that different, but to someone else I might.
Here's an example. In Cosplay (to the left, in blue with red hair)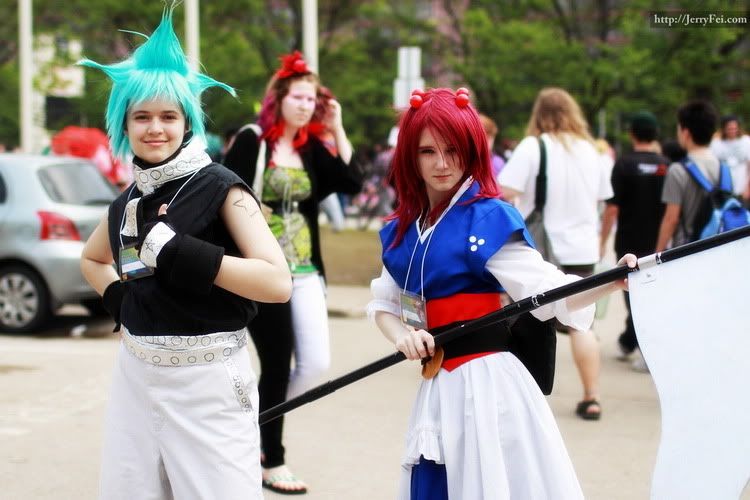 And now without cosplay:
Pretty drastic difference, aside from the face since it's not too much make up, but sometimes hair is all it takes.
So yeah, I'm interested, anyone else look considerably different when not dressed up? Or been surprised when you see someone else out of cosplay?