Chapter Summary
A freshman at Hokkaido Yezo Agricultural High School, Hachiken meets new people and begins to learn completely new things. In a completely alien environment and troubled over a certain concept in which the students of Hokkaido Yezo Agricultural High School have no problem, has Hachiken went in over his head?
Characters in this chapter
Hachiken
Mr. Minami (teacher)
Aki (classmate)
Mayumi (classmate)
Aikawa (classmate)
Ichirou (classmate)
Beppu (classmate)
Nishikawa (classmate)
Inada ("Smoked-chicken" upperclassman)
Mr. Yachiyo (Animal Husbandry Teacher)
Places
Woods
Cow shed
Somewhere in the vast school ground
Classroom
Dorm Room No. 138 (Hachiken's, Beppu's and Nishikawa's dorm room)
---------------------------------
===================
ETA
: If you'd like to read chapter 1 in English, please send PM to
A Pierrot's Aria
for the link.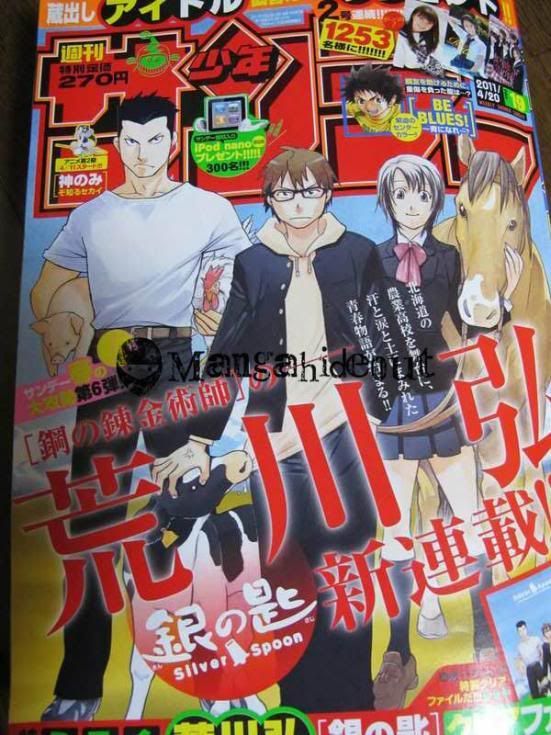 ----
more preview page scans on baidu
more pictures
I found these pictures from mengahideout
huh...it's so surprised that someone had got this magazine so quick
And I'm gonna buy this magazine too and scanned the story at next week