Characters from FMA:
Edward Elric
Alphonse Eric
Winry Rockbell
Roy Mustang
Riza Hawkeye
Alex Louis Armstrong
FMA:MiloStar movie-only characters:
Julia Chrichton
Info from the official site, translated by
Tombow
here
:
QUOTE
"To bring back the country, we need great power."
(Note: There is no explanation for the quote, but assume this is Julia's words.)
A 16 years old girl who was born in the area used to be called "Milos," situated in West part of Amestris, between Amestris and Creta. She carries a sad past, of her parents being murdered when she was young.
(um...like Bambi xp)
Has a strong wish to re-establish her home country of Milos, and works as a core member of a resistance organization called "Black Bat." While in Table City for a secret mission for "Black Bat" she was caught by Amestris army, and held in the facility for illegal aliens, but she manages to escape, helped by the group members from "Black Bat" and Al.
Melvin Voyager
Info from the official site, translated by
Tombow
here
:
QUOTE
"You, ... you have put your hands into God's territory, haven't you?"
(Note: There is no explanation on this quote, but assuming this is Melvin's quote, and guessing that this is his words to Ed when he runs into Ed and saw his automail, and possibly Al's condition.)
A jail-bird serving the 5 year sentence for robbery at the Central prison in Amestris. (26 years old). His parole was coming up in two months, but something triggered him to attempt to escape from the prison. During the incident (his escape from the prison) he run into Ed and Al. Ed and Al found that he's also a very skilled alchemsit, and the Alchemy he used during the escape from the prison was something they haven't seen before. After shaking off Amestris army, he heads straight to Table City in Milos. Interested in his powerful alchemy, Ed and Al decide to head to Table City after him.
Miranda
Tony
Alan
Wolf Chimera
ETA: Apr. 13. Info added by Michiyo-
===============================
hi everyone!
It's me again!!XDDD
I've bought this month's magazine-animedia
and found these great news!!!!
http://tieba.baidu.com/f?kz=1021067529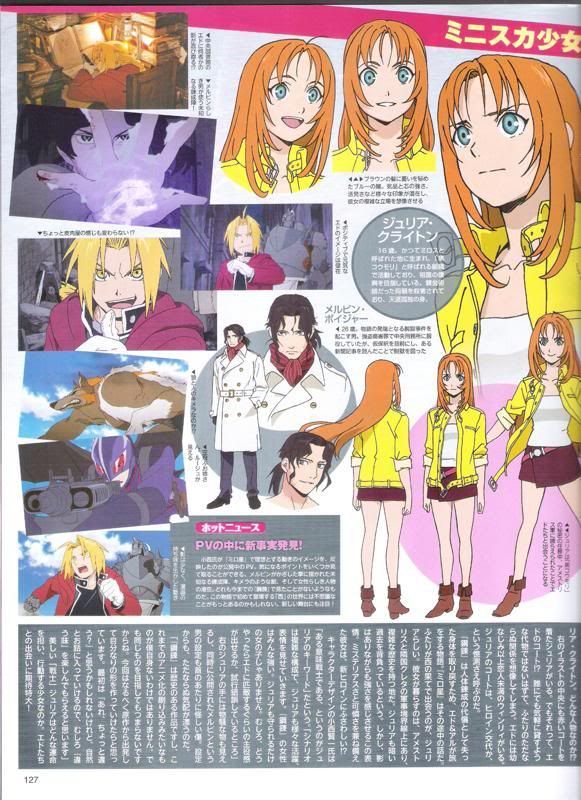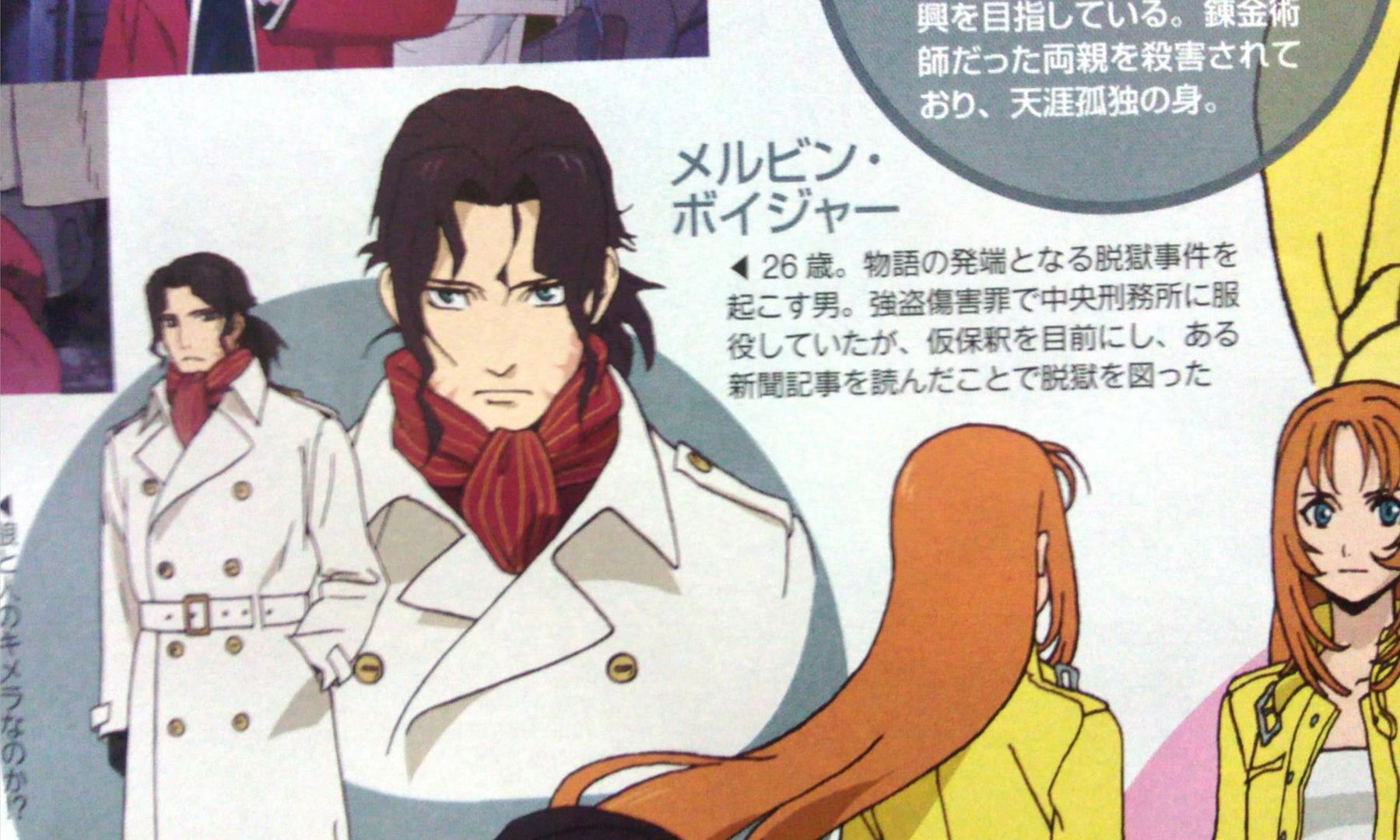 http://i349.photobucket.com/albums/q365/hi...hemist/0187.jpg
http://i349.photobucket.com/albums/q365/hi...hemist/0179.jpg