well, when in rome...i guess i'll just be dumping doodles and stuff in here (AKA stuff i don't feel is deviantart-worthy). oh yeah, and i was looking for my slippers today in the closet and found a folder with old pictures and stuff in it, so i'll put a few up
bear with me.
i don't do a whole lot of fma fanart but this is something i finished today. i did the outline last week and i've been coloring it in econ this week (penguin|tired can attest. yeah, it sucks when dwyer turns out the lights because i don't like drawing in the dark). took about 45 minutes with a mechanical pencil. i hate his pants.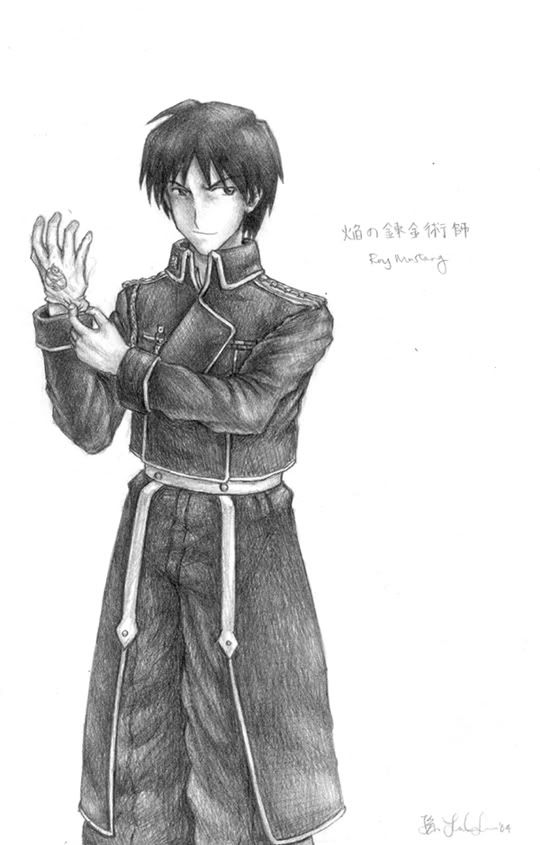 here's one of the pictures i found today....copyart of naruto with red lead, done around thanksgiving two years ago while talking on the phone. around 15 or 20 minutes. (btw, copyart is just me looking at a picture and drawing exactly what i see, it's not tracing) it's very lopsided.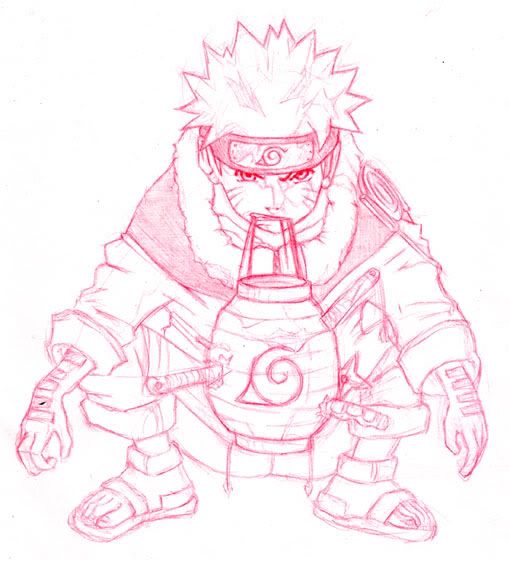 a getbackers one i did in english last year. it was on the really old sketch pad so it didn't scan that wonderfully. done with red and blue lead, also copyart. around 40 minutes, probably. ginji's face is screwed up.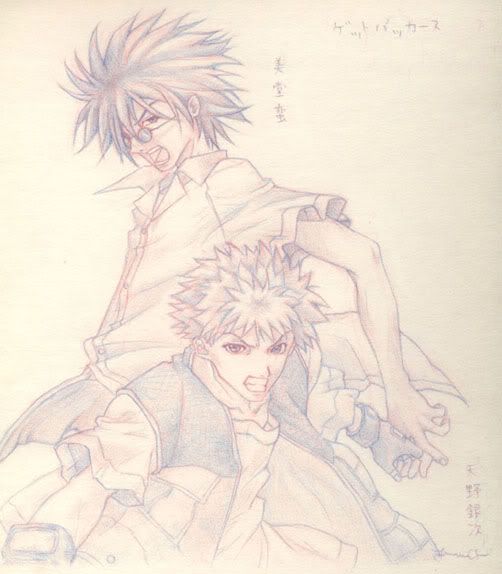 and a violin i did on saturday morning while watching pokemon and one piece, for my friend's recital brochure. had a reference for the shape and biggest highlights, took under 30 minutes.

i'll post more another time =P comment/criticize away!