There is
a nice Roy video (MMV) on the Gangan site
(with the cover from the Vol. 23 that's coming out in Japan on August 12, 2009).
And in case people can't see the video here is a picture of the new cover (courtesy of Hamsterfactor over on livejournal)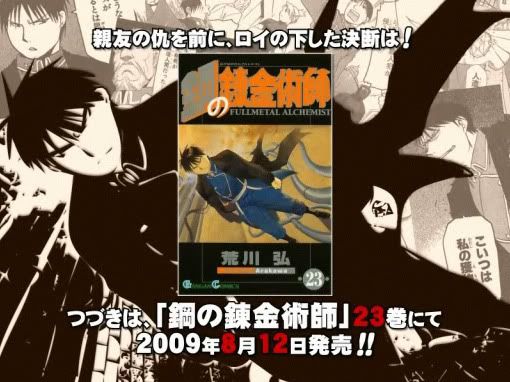 Vol. 23 should cover chapters 92-95 if I am not mistaken so all the Roy and Envy stuff (hence why he is on the cover).
I am guessing Envy will be on the spine.