Hi all,
So while I was on my way to and from Anaheim, CA for Disneyland - a total of 14 hours - and was rewatching FMA episodes the whole way, I paused on the beginning of episode 26 to read the text on a letter that would normally go by too quick as to be unreadable as is too common in the anime, and I read something that surprised me; Ed writes to Mustang about modern Britain! This led me to believe that FMA takes place in a world mirroring that of Earth, with similar countries, but then where does Amestris fit in? Is it a part of an already existing country?
Here's the letter: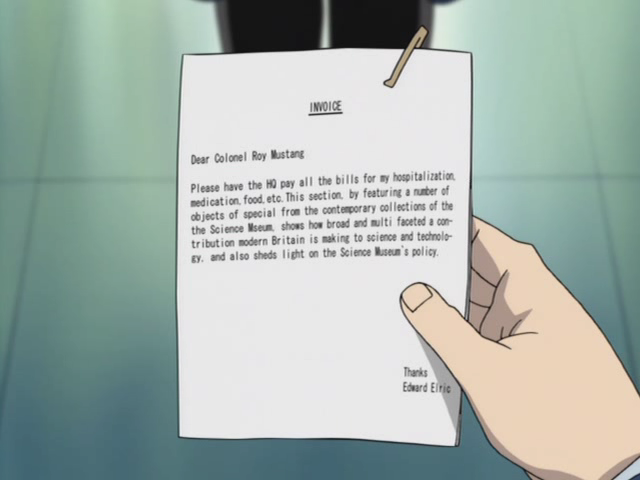 http://i40.photobucket.com/albums/e245/SS_...Britainnote.png
What do you guys think?
Discuss.